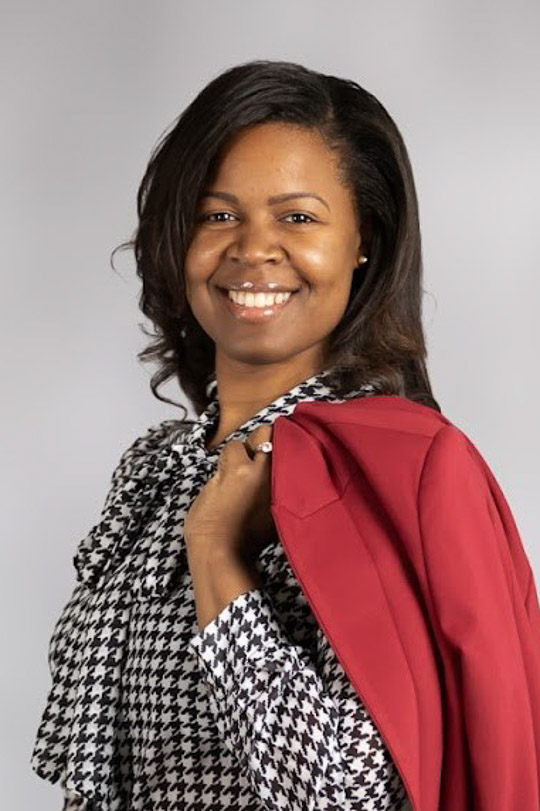 Education
Biography
Dr. Christina Ezemenaka, DrPH, is an Assistant Professor at the University of Alabama (UA) Capstone College of Nursing (CCN). She earned a Bachelor of Science in Mathematics in 2013, a Master of Science in Applied Mathematics in 2015, and a Doctor of Public Health degree, with a concentration in Biostatistics from the University of Alabama at Birmingham. She teaches graduate-level statistics courses and serves as the biostatistician for the CCN.
Dr. Ezemenaka's research interests include mental health management and outcomes among diverse populations, the impact of psychiatric comorbidities on health outcomes in people living with chronic diseases, patient-reported outcomes, and the application of advanced statistical methodology. A Center for the Integration of Research, Teaching and Learning (CIRTL) Scholar, Dr. Ezemenaka has conducted research on student engagement in online and face-to-face statistics courses.
An award-winning speaker, Dr. Ezemenaka has earned recognition for her presentation expertise as well as her teaching pedagogy. She is often asked to present on her current research and its trajectory. In her free time, she enjoys accompanying the praise team at her church and cooking.
Areas of Interest
Scholarly Highlights