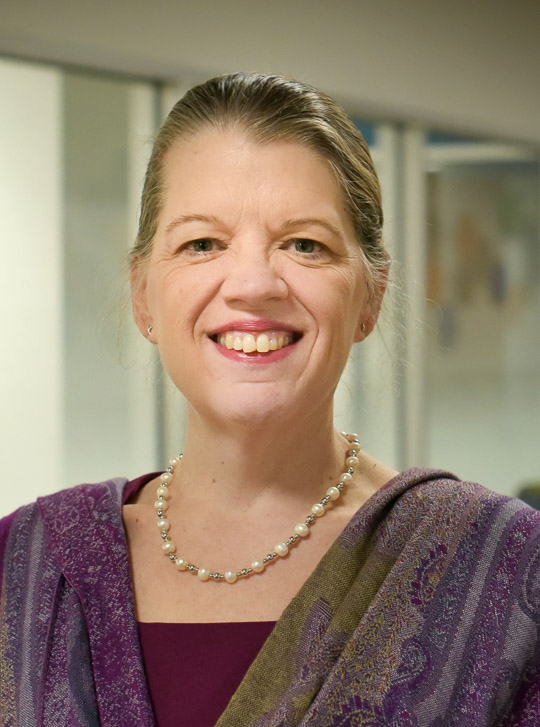 Associate Dean of Graduate Programs
Education
Biography
Dr. Patricia Carter was appointed as Professor and Assistant Dean for Graduate Programs at the Capstone College of Nursing at the University of Alabama in January, 2020. She was promoted to Associate Dean of Graduate Programs in July, 2021. Prior to arriving in Tuscaloosa, Dr. Carter was a senior faculty at the University of Texas at Austin School of Nursing. During her tenure at UT Austin, Dr. Carter served in a number of administrative roles including Assistant Dean for Student and Clinical Affairs, Holistic Adult Health Division Chair, and Program Director for the Leadership in Diverse Settings program. These diverse roles have afforded Dr. Carter the opportunity to support the growth and development of students and faculty members across all levels of the nursing curriculum.
Dr. Carter is the first person in her family to attend college and began her nursing career as a nursing aide. She received her Associates Degree in Nursing from a Cypress College and her Bachelor's Degree in Nursing from California State University Fullerton. She then went on to The University of California Los Angeles (UCLA) for her Masters and PhD degrees. Dr. Carter has a dual specialty focus in adult health chronic illness management and sleep medicine.
Dr. Carter has extensive experience mentoring Undergraduate, Masters, and Doctoral (PhD & DNP) students and has successfully graduated hundreds of students during her academic career. Additionally, Dr. Carter has developed and taught courses across programs (undergraduate and graduate) both within the nursing discipline and for the greater University population on topics ranging from health promotion within chronic illness to the application of sleep science.
Over the course of her 30+ year career in nursing, Dr. Carter has worked with patients and families in acute care (Medical Surgical/ Oncology), home health, and hospice settings. This rich clinical work influenced Dr. Carter's scholarly focus. For over 20 years, her research and scholarly work has focused on understanding factors that contribute to quality of life (even at the end of life) for vulnerable populations. Specifically, Dr. Carter has developed and tested behavioral interventions to promote sleep quality in cancer and dementia patient populations and their family caregivers. To facilitate this work, Dr. Carter is an active member of the American Academy of Sleep Medicine and Sleep Research Society, the Oncology Nursing Society, and Nursing's Honor Society – Sigma Theta Tau.
As a recognized master educator, Dr. Carter has received numerous awards; however, the ones she is most proud of come from students (e.g., Faculty of the Year – Texas Student Nurses Association), Alumni (e.g., Top 10 Faculty at The University of Texas), and her fellow educators (e.g., Lori Holeran-Stiker Creative Student Engagement Award). These awards highlight Dr. Carter's commitment and passion for facilitating student growth and development.
Honors and Awards
Areas of Interest
Scholarly Highlights