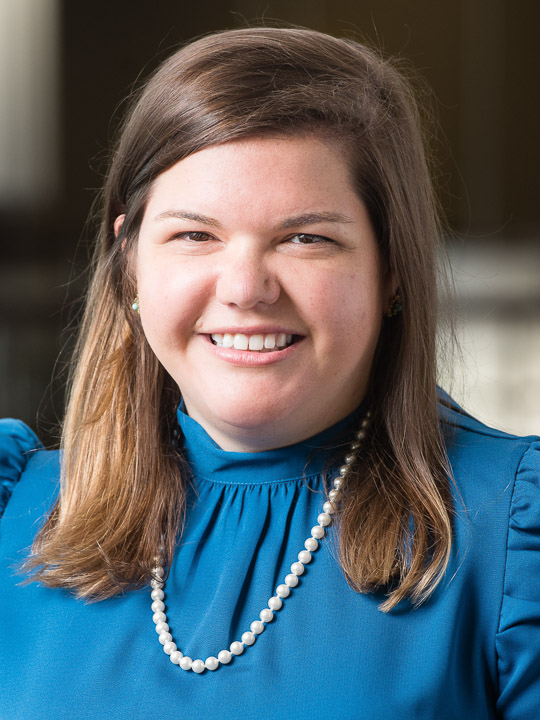 Education
Biography
Abby Grammer Horton is an Assistant Professor at The University of Alabama's Capstone College of Nursing (CCN) and is a four-time graduate of The University of Alabama. She earned a Bachelor of Science in Political Science in 2006, Bachelor of Science in Nursing (BS) in 2010, and later a Master of Science in Nursing (MSN) in Rural Case Management in 2011. Most recently, she completed her doctorate in Instructional Leadership with an emphasis in Nurse Education in August 2021.
Dr. Horton currently teaches in the Undergraduate Nursing Program at CCN with more than 10 years of higher education experience. Her interests in nursing practice and research include health policy reform; diversity, equity, inclusion, and belonging (DEIB); health promotion and wellness, mental health, holistic care, rural health, spirituality, and Complementary and Alternative Medicine (CAM) Practices.
Dr. Horton also teaches part-time for the University Honors Program and serves as the WellBAMA Wellness Class Educator on UA's Campus as a Certified Health and Life Coach.
Additionally, Dr. Horton is active in the Alabama State Nurses Association (ASNA) at both the state and district level in multiple leadership roles. She is the 2013 recipient of the ASNA New Member Excellence Award and the 2018 CCN Ernestine Tucker Opening Doors Inclusion and Engagement Award. Dr. Horton is also a member of the 2021-2022 Class of Alabama Leadership Initiative for the state of Alabama. Dr. Horton is also a Blackburn Fellow and remains active on UA's Campus in the wider West Alabama Community, including as a Tuscaloosa Meals on Wheels' Cook Team Leader and Junior League of Tuscaloosa Member.
Honors and Awards
Areas of Interest
Scholarly Highlights