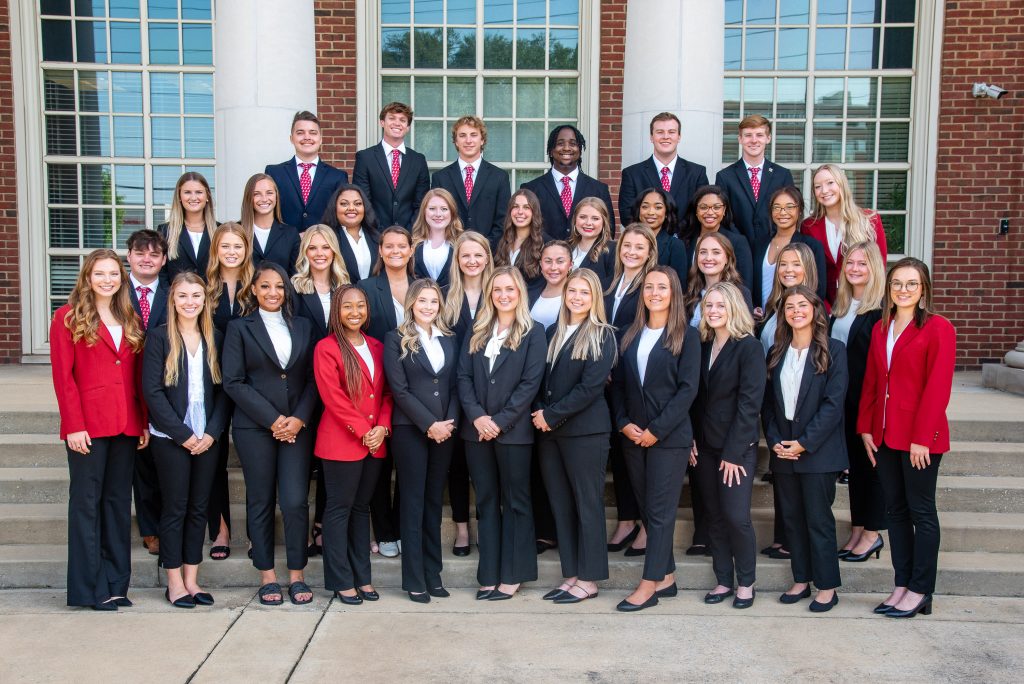 The Capstone College of Nursing Ambassadors are the official student representatives for the College. They represent our top students and are true "ambassadors" for the College, providing service to the College, promoting pride in the College, and communicating information about the College to the public.
Primary activities include:
Persons interested in becoming a CCN Ambassador may submit an application to the Ambassador Advisor, Katara Wilson, during the advertised enrollment period each spring.
2023-2024 CCN Ambassadors