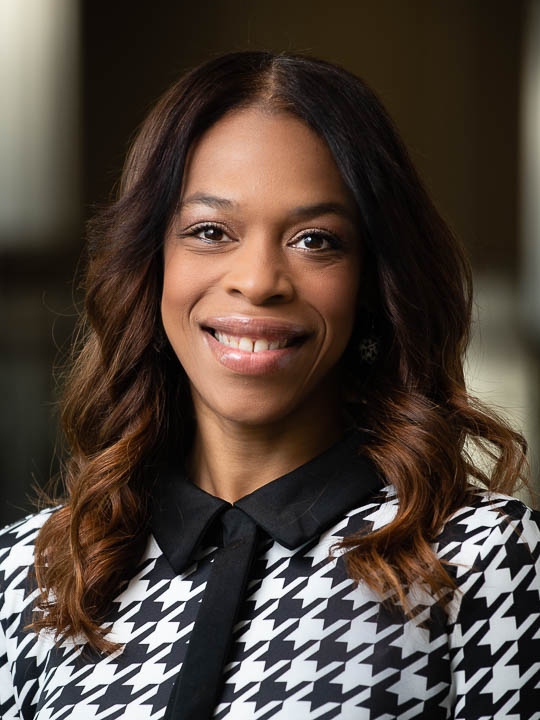 Education
Biography
Dr. Congraleatha VaGayle Payne is an accomplished nurse with over two decades of experience in the field. Her nursing journey began in 2002 when she earned her Associate Degree in Science in Nursing from Central Texas College. She has devoted herself to providing exceptional care to a diverse population of patients in various multispecialty areas within medical-surgical nursing, including oncology, telemetry, palliative care, geriatrics, and acute and chronic dialysis. Her expertise in specialized adult patient care has given her a wealth of knowledge in caring for adults across the lifespan. Dr. Payne's passion for complex critical care led her to the intensive care unit, where she focused on cardiology. She further expanded her skills through travel nursing across different states.
Driven to advance her knowledge and skills, Dr. Payne pursued further education. She completed her Bachelor of Science in Nursing (BSN) in 2017 and her Master of Science in Nursing (MSN) in Teaching and Learning in 2019 from the University of North Alabama. Throughout her career, Dr. Payne demonstrated leadership qualities and served as a nurse manager and director of nursing in long-term care. Dr. Payne possesses extensive teaching experience in clinical supervision and instruction at both the associate degree level, where she taught at Lawson State Community College and the traditional undergraduate pre-licensure program at The University of Alabama at Birmingham. Dr. Payne's clinical expertise lies in the field of complex and critical care of the adult.
In 2020, Dr. Payne faced a personal challenge when her son was diagnosed with peripheral T-Cell Lymphoma. This experience fueled her determination to pursue her dream of obtaining a doctorate in nursing and improving quality care in clinical practice. She courageously delved into hospice work while pursuing her Doctor of Nursing Practice (DNP) in Nursing Administration with an Education concentration, which she successfully completed at Samford University in 2022.
Dr. Payne's dedication to the nursing profession is further evidenced by her membership in Sigma Theta Tau International, affiliated with the Gamma Eta Chapter and Phi Kappa Phi, Samford University Chapter. Outside of her professional pursuits, she is a loving mother to her three children, Cahlil Sr., Cay'an, and Lindsay Ellis, and takes joy in being a grandmother to Cahlil Jr. and Cobie Ellis. She currently resides in Tuscaloosa County, where she continues to inspire and educate future nurses while making a meaningful impact on the field of nursing.
Honors and Awards
Areas of Interest
Scholarly Highlights