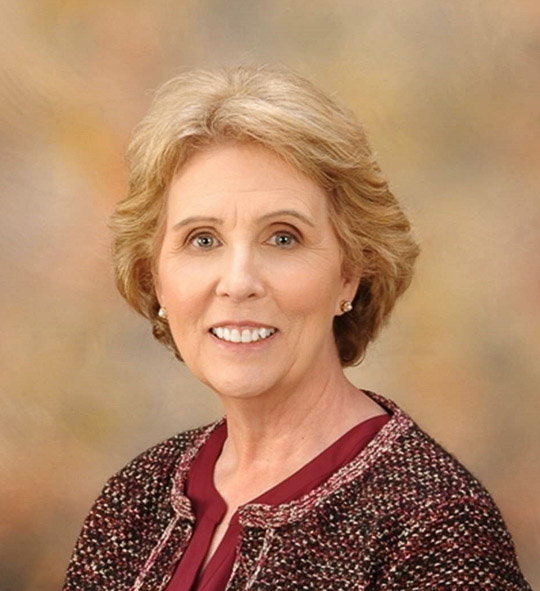 Education
Biography
Gwendolyn Hooper received her BSN from the University of Arkansas for Medical Sciences, Little Rock Arkansas, and a master's degree as a family nurse practitioner from the University of Kentucky. She received her PhD in nursing from the University of Kentucky. Her dissertation focused on quality of life in men with prostate cancer. Dr. Hooper joined the University of Alabama Capstone College of Nursing in 2014 where she is an Associate Professor, Nurse Practitioner and Nurse Scientist.
Dr. Hooper holds board certifications as both a Family and Urology Nurse Practitioner. She is one of only 200 nurse practitioners in the country with a specialty certification in urology (CUNP).
Dr. Hooper served as President of the Society of Urologic Nurses and Associates (SUNA) from 2016-2018. She continues to remain active in SUNA serving as the Chair of Research, reviewer for the Urologic Nursing journal and an author of the Scopes and Standards for Urologic Nursing. She serves on workgroups with the American Urogynecological Association developing a consensus statement on pessaries and the American Urological Association White Paper group on the use of Advanced Practice Providers in Urological Practice.
In her teaching role, Dr. Hooper serves as faculty for the Family Nurse Practitioner and Doctor of Nursing Practice programs. Dr. Hooper received the Capstone College of Nursing Board of Visitors Outstanding Commitment to Teaching Award and the Outstanding Nurse Practitioner Educator Award for Western Alabama. She is Quality Matters certified instructor.
Dr. Hooper's research interests include health and quality of life in adults and aging individuals with urologic conditions and diseases. Her current research involves recruitment for an international registry of men with advanced prostate cancer in conjunction with the Fox Chase Cancer Center and the African Caribbean Cancer Consortium. Dr. Hooper is a John A. Hartford Foundation Institute for Geriatric Nursing Scholar and a Deep South Minority Aging (RCMAR) Research Scholar.
Honors and Awards
Areas of Interest
Scholarly Highlights