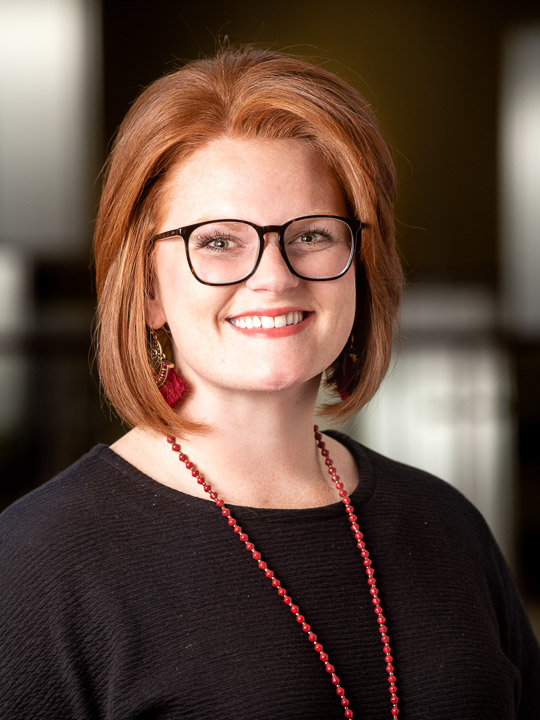 Director of Simulation Instructor
Education
Biography
Dr. Cole obtained her BSN from the University of Alabama Capstone College of Nursing in December of 2013 and an MSN from the University of North Alabama in Nursing Education in 2019. She is also obtained her Ph.D. in Nursing Science from the University of Alabama and the University of Alabama in Huntsville Joint Ph.D. Program in 2023.
Dr. Cole's clinical experience includes medical surgical, critical care, wound and ostomy care, and geriatric long-term acute care. Her areas of teaching responsibility include support of simulation in both the undergraduate and graduate program at the Capstone College of Nursing. As a Certified Healthcare Simulation Educator (CHSE), she currently designs, schedules, and facilitates simulation experiences across both programs. Dr. Cole teaches in the undergraduate Health Assessment course and serves as a guest lecturer for the undergraduate Pathophysiology course. She also has previous experience teaching in Concepts of Nursing Practice, Fundamentals of Nursing Practice, and Adult Health Nursing.
In her spare time, Dr. Cole is an active member of the Epsilon Omega Chapter of Sigma Theta Tau International serving as President Elect and has the privilege to serve as the Registered Nurse for the University of Alabama Million Dollar Band.
Honors and Awards
Areas of Interest
Scholarly Highlights