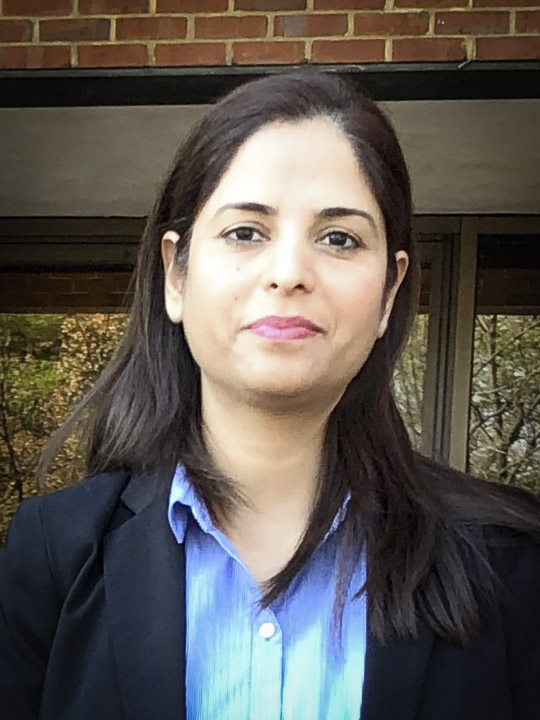 Education
Biography
Mudasir (Roohi) Andrabi is an assistant professor and a health behavior scientist at the Capstone College of Nursing. She earned her BSN from Hamdard University New Delhi, India, and her MSN in Adult Health and Gerontology from The University of Delhi, India. She graduated with her Ph. D in Health Education and Health Promotion from The University of Alabama at Birmingham in May 2019. Dr. Andrabi currently teaches Evidence-Based Research and Adult Health to undergraduate nursing students and Evidence-Based Scholarly projects in the doctoral program.
Dr. Andrabi began her nursing career as a full-time Instructor at Hamdard University in 2000 soon after graduating from her undergraduate program. She also has taught nurses and other paramedical students in the Middle East for three years. After that Dr. Andrabi relocated to the USA and has taught as adjunct faculty at the University of Maryland and Notre Dame of Maryland University. Before joining the Capstone College of Nursing, she was teaching part-time at the University of Alabama at Birmingham while pursuing her Phd.
Dr. Andrabi's research focuses on cardiovascular health promotion. She is particularly interested in the health promotion of underserved populations. She has recently received the health disparities research-training program from the Resources Center for Minority Aging Research (National Institute of Aging). Dr. Andrabi has published in several peer-reviewed journals and has presented at several local, state, regional, and international conferences.
Honors and Awards
Areas of Interest
Scholarly Highlights