Dr. Prevost Stepping Down After 10 Years as Dean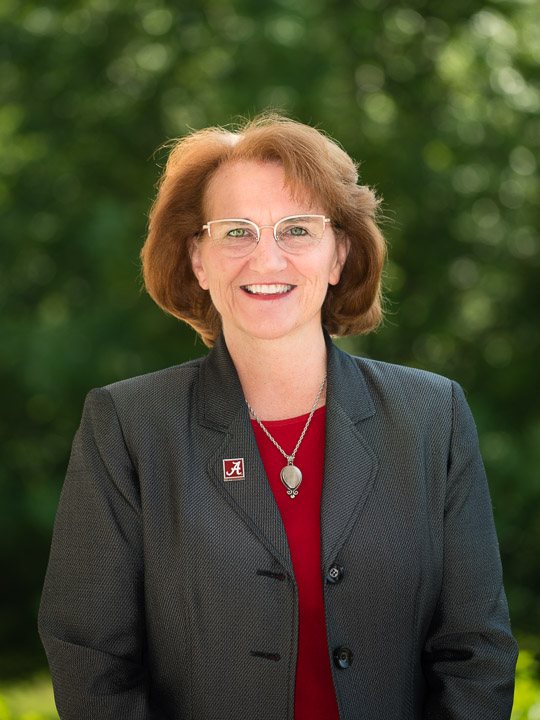 Dr. Suzanne Prevost, dean of the Capstone College of Nursing, has announced she plans to step down as dean at the end of the academic year after more than nine years in that role. She plans to continue teaching at UA.
Prevost joined the University as dean and professor in August 2013 after serving in leadership positions at the University of Kentucky College of Nursing and Middle Tennessee State University.
Under Prevost's leadership, the College's enrollment increased by 24%. A new wing was added to the College, increasing facility space by 50%. New graduate programs and post graduate certificate programs were established for nurse practitioners and nurse administrators. An independent Doctor of Nursing practice program was established, and the joint nursing science Ph.D. program was established in collaboration with The University of Alabama in Huntsville College of Nursing.
CCN programs rose dramatically in U.S. News & World Report rankings, including the most recent rankings of No. 7 for the Family Nurse Practitioner Program and No. 9 for the Nursing Administration Program. The BSN program is currently ranked in the top 5% of BSN programs nationally. The nursing licensure pass rates for CCN graduates have ranged from 97 to 100%, consistently exceeding statewide and national averages. The College is also designated as one of the National Centers of Excellence in Nursing Education by the National League for Nursing.
Extramural grant funding to the College has increased four-fold over the past decade, and the College established the Research Center for Substance Use and Related Conditions in April. During the current Rising Tide Capital Campaign, the College has raised over $8.6 million, 71% of its $12 million goal.
Information on UA's search for the next dean of the Capstone College of Nursing can be found here.