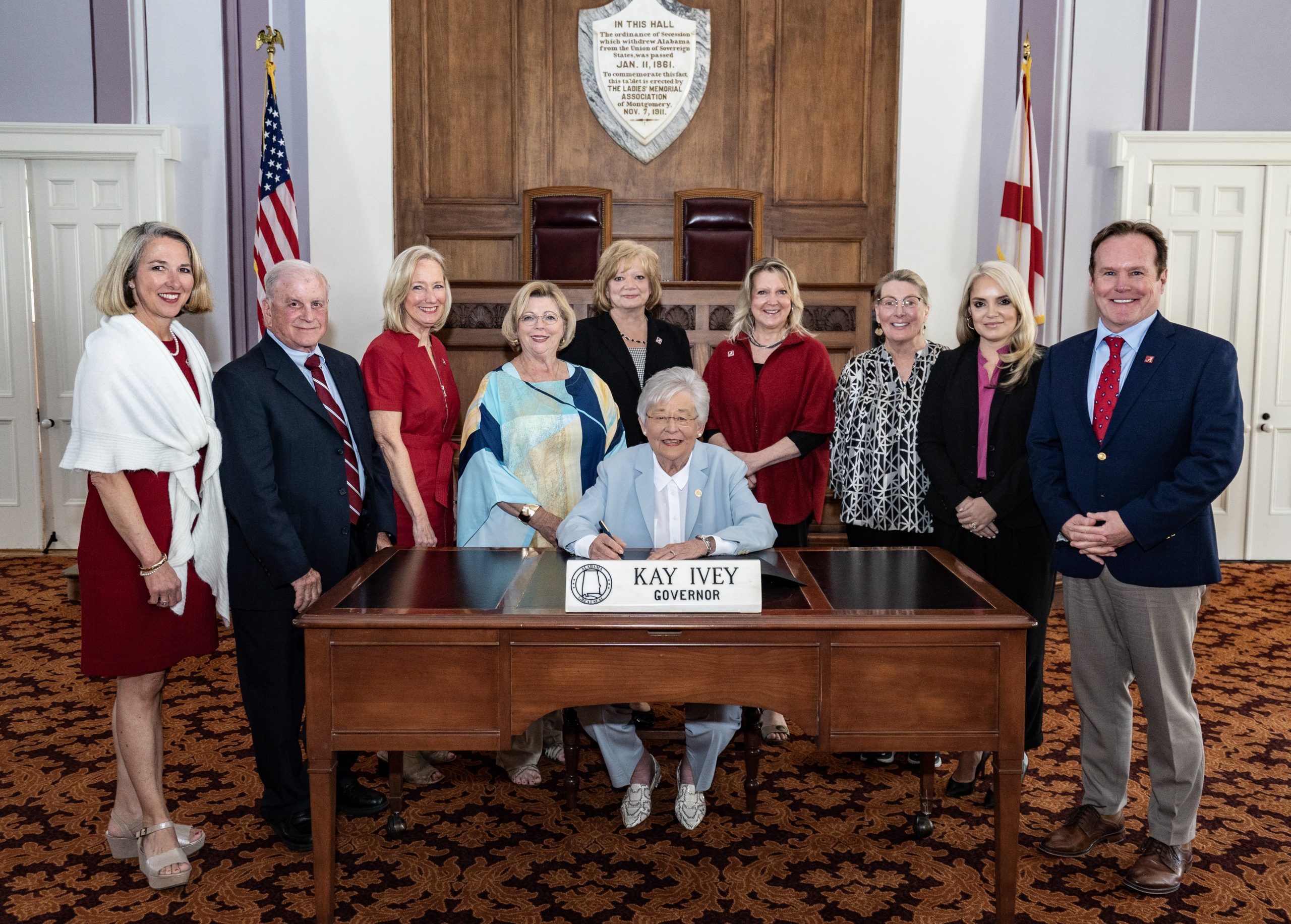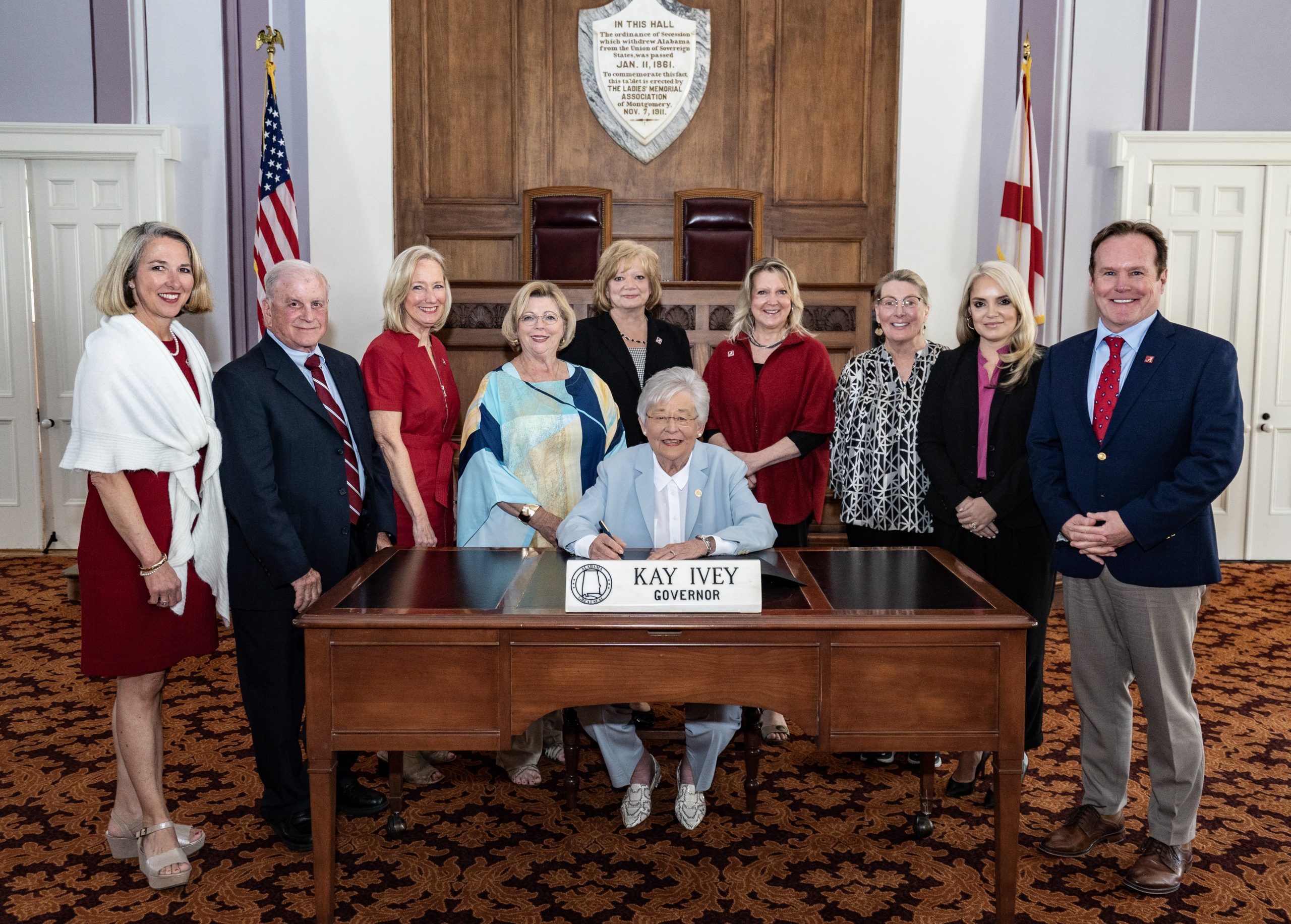 MONTGOMERY, Ala. — Governor Kay Ivey has proclaimed November 9, 2023, as Alabama Frontline Nurses Day. The Alabama Nursing Hall of Fame Committee requested the proclamation to raise awareness of the essential role frontline nurses play in our state's healthcare system.
The proclamation recognizes nursing as the nation's largest healthcare profession, with over 4 million registered nurses nationwide, and that nurses are "an indispensable component of the safety and quality of patients' care." See the official proclamation here.
Nov. 9 has been proclaimed Alabama Frontline Nurses Day as that is the date of the 2023 Alabama Nursing Hall of Fame, an event that will bring together individuals and organizations to celebrate the accomplishments, excellence and impact of outstanding members of the nursing profession.
Established by the Capstone College of Nursing's Board of Visitors in March 2001, the Alabama Nursing Hall of Fame was created to honor nurses and others who, through their work and accomplishments, have brought honor and fame to the profession of nursing and the state of Alabama.
The Alabama Nursing Hall of Fame committee is proud to announce the individuals selected for induction in 2023 include Dr. Judy Bittinger, Ms. Carolyn Chalkley, Dr. Jennifer Coleman, Dr. Joy P. Deupree, Ms. Pepper Hoover, Dr. Joyce Loyd-Davis, Ms. Dorothy Scarbrough, and Ms. Ernestine Tucker.
Judy Bittinger, DSN, PhD, RN
Carolyn B. Chalkley, MSN, RN, Retired
Jennifer J. Coleman, PhD, RN, CNE, COI, Professor, Moffett & Sanders School of Nursing, Samford University
Joy P. Deupree, PhD, RN, WHNP-BC, FAAN, Professor, The University of Alabama at Birmingham School of Nursing
Deborah "Pepper" Hoover, MSN, FNP, RN, Program Director, Department of Nursing Education, Wallace State Community College Hanceville
Joyce Loyd-Davis DNP, FNP-BC, MSN, MSM, Sr. Director of Health Services, Alabama State University
Dorothy Ray Scarbrough, BSN, MSN, RNC
Ernestine Tucker, RN, Certified Nurse Practitioner
The 2023 Alabama Nursing Hall of Fame will be held on Thursday, Nov. 9 at the Bryant Conference Center in Tuscaloosa, Ala. Event sponsorship and ticket details forthcoming.
For more information, click here or contact Rosemary Kirby, Communications Specialist and Events Coordinator for the Capstone College of Nursing.
Rosemary Russell Kirby, rurussell@ua.edu, (205) 348-7429
Pictured above: Alabama Nursing Hall of Fame representatives Allison Chandler, Wayne Hogg, Cathy Boardman, Regina Yarbrough, Anita Hamlett, Suzy McCallum, Leah Ann Sexton, Amanda Meacham and Tony Roberson with Governor Kay Ivey.