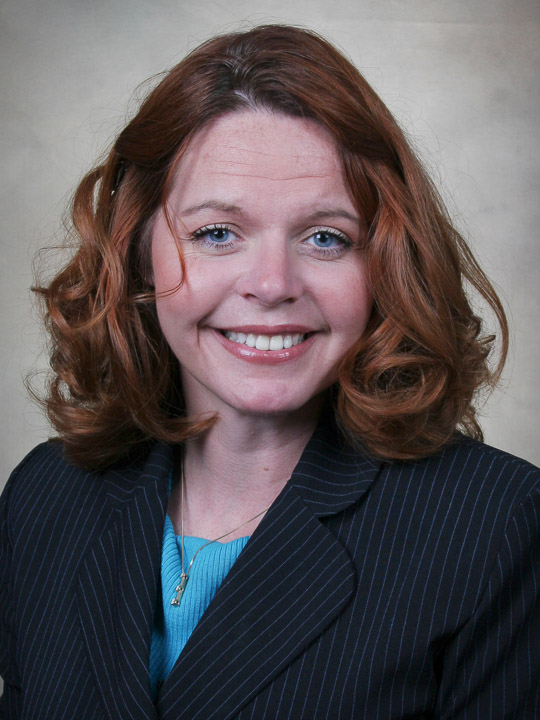 Clinical Assistant Professor
Education
Biography
Dr. Estes graduated from nursing school in 1991. Dr. Estes has extensive experience in the nursing fields of critical care, medical surgical, psychiatric and research. She received certification as a Clinical Research Coordinator in 1997 and conducted pharmacological clinical trials in the areas of bipolar disorder, PTSD, depression, schizophrenia, Alzheimer's disease and Interventional Cardiology. She recently worked as Project Manager on a research study for veterans with alcohol abuse and PTSD funded by the Department of Defense. 
Following years of bedside critical care nursing, she returned to school and received her MSN in Case Management (2004) from The University of Alabama, Capstone College of Nursing. Dr. Estes completed her Educational Doctoral degree in Instructional Leadership in Nursing Education at The University of Alabama in 2017.
Dr. Estes' faculty responsibilities have included both classroom and clinical supervision in the undergraduate program at Capstone College of Nursing.  In this role, her range of courses has been wide.  She has taught in such courses as Medication Calculation, Fundamentals, Adult Health Nursing,  Care of Complex Clients and Mental Health Nursing.
Dr. Estes was promoted to Senior Instructor in the Fall of 2020.  Since January 2021, she has served as a Clinical Assistant Professor.  Currently, she serves as Course Clinical Coordinator in NUR 374: Professional Nursing Practice: Mental Health.  She also teaches in NUR 308: Conceptual Foundations of Nursing, NUR 328:  Evidence Based Practice and NUR 312: Summer Acute Care Internship.
Honors and Awards
Areas of Interest
Scholarly Highlights