UACCN Recognized for Top Online Programs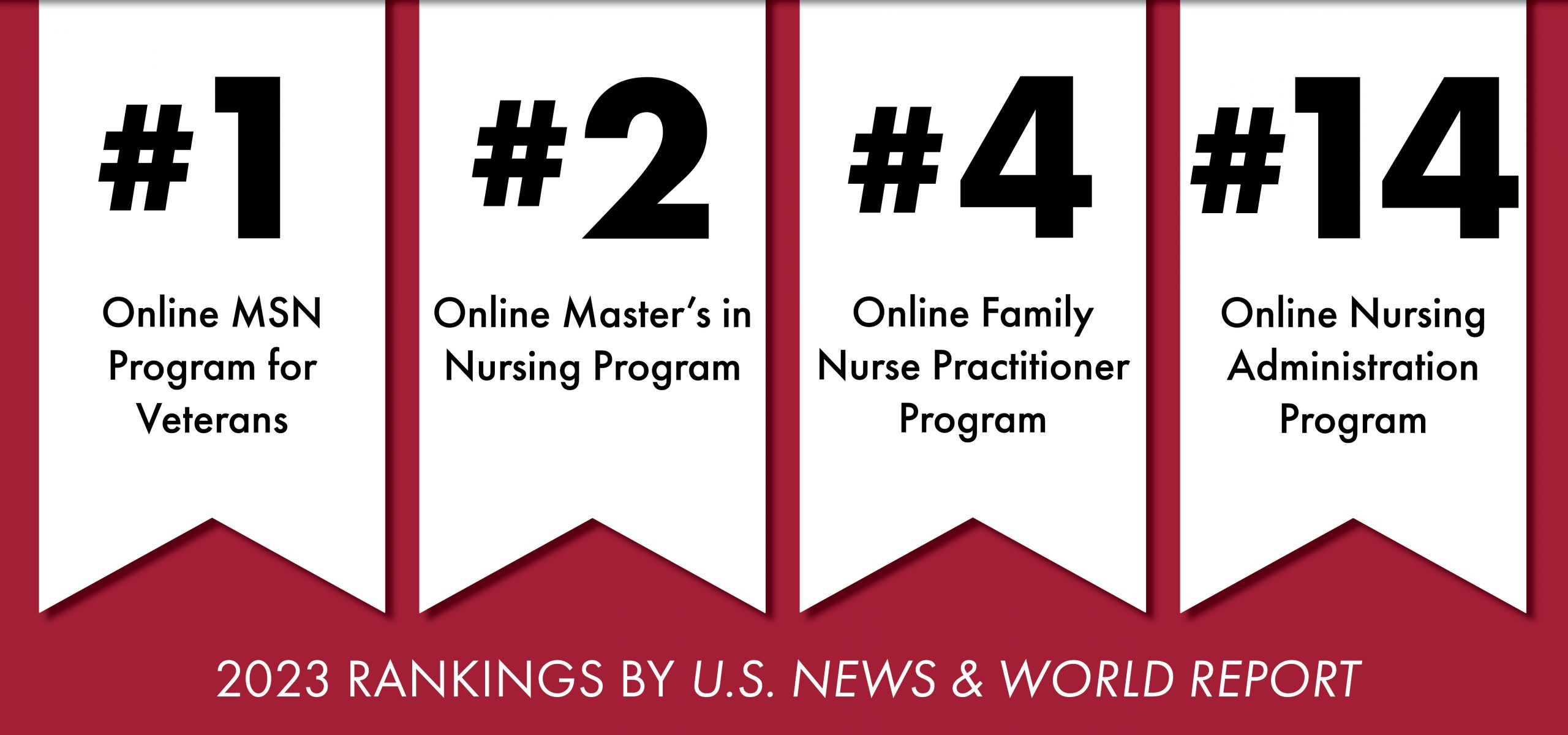 The Capstone College of Nursing at The University of Alabama is proud to announce its online programs have again been ranked among the best in the country by U.S. News & World Report.
In 2023, CCN received top recognition, ranking No. 1 for Best Online Programs for Veterans. UA is the only school in the state of Alabama ranked in this category. Additionally, the College's Master of Science in Nursing Program ranked No. 2 for Best Online MSN Program and was the only Alabama nursing program ranked in the top 50.
CCN's Family Nurse Practitioner program was ranked No. 4, the highest ranking in both the state and the Southeastern Conference in this category. And, its Nursing Administration program was ranked No. 14 for 2023.
"The Capstone College of Nursing prides itself on offering flexible online programs for practicing nurses while maintaining the level of excellence for which our educational programs are known," said Dean Suzanne Prevost. "We are proud to again be recognized in this way. These rankings show the outstanding commitment of our faculty and staff to provide creative and innovative learning environments for our students who are truly passionate lifelong learners."
U.S. News & World Report's Best Online Nursing Programs were determined based on the institution's performance across five categories: engagement, faculty credentials and training, expert opinion, services and technologies, and student excellence. For more information about the Best Online Programs methodology, click here.
CCN currently offers the following graduate programs: MSN Nurse Administrator; MSN Nurse Practitioner (Family and/or Mental Health); Doctor of Nursing Practice; Joint Online Nursing Science PhD program with the University of Alabama in Huntsville; Doctorate in Education for Nurse Educators in partnership with UA College of Education; and post-graduate Nurse Practitioner Certificate Programs. For more information about CCN's graduate programs, click here.
Currently, U.S. News & World Report does not report rankings for online DNP and PhD programs.