CCN Faculty Contributions Linked to the COVID Pandemic
As advance practice nurses and nurse educators, this is our moment to care for those infected with COVID, their families and work in the community to stop the spread.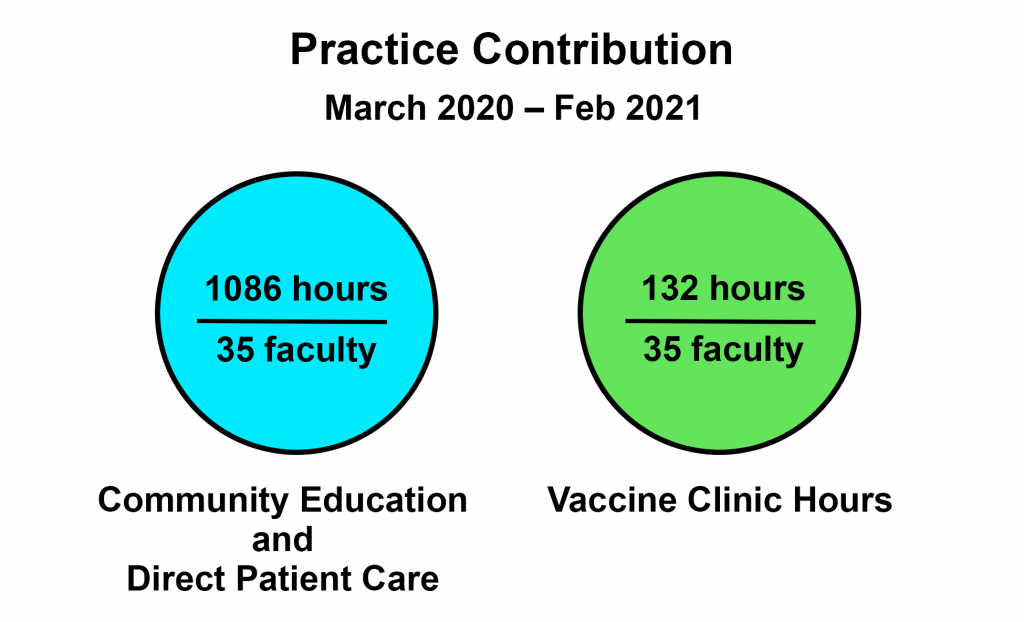 Examples:
Worked with City Council to provide mental health interventions to decrease isolation in the elderly and adolescent population during this time of social isolation.
Worked with places of worship to advise and design plans for online worship versus limited face to face services. Helped create protocols for cleaning procedures, mask wearing and designing social distance spacing in the building.
Worked with health department to debunk immunization myths.
Worked as direct care provider in Emergency Department, Critical Care and COVID Screenings.
Provided direct care and healthcare education relevant to COVID related strokes.
Created face masks.
Emotional support of recent graduate overwhelmed by caring for COVID patients.
Volunteered for pre-FDA release participation in double blind trials.
Demonstrated the correct way to wear a mask and use of hand sanitizer.
Provided just in time education about vaccines and sources of credible information.
Scholarly Contributions
Dr. Norma Cuellar presented a Research Colloquia Panel on COVID November 2020.
Providing Culturally Congruent Health Care of COVID 19 in Underrepresented Populations
Publication:
Appel, S.J., Wadas, T.M., Andrabi, M. (in press). Management of diabetes during a dual pandemic. The Journal for Nurse Practioners.
Thoughts from Behind the Mask
"Wearing a face mask 8 hours a day has changed my ability to communicate with my patients. Non-verbal communication is harder when half a face is under the mask. I have been challenged to find more effective ways to express my thoughts when using telehealth services and mask to mask communications."
"I have worked hundreds of hours caring for COVID patients in the Emergency Department. I also work on the ambulances. I can take these experiences into my clinical and classroom teaching."
" I feel responsibility to role model optimal behaviors in infection control because my community is watching both what I do and say."